SEMI-AUTOMATIC BAGGING SYSTEM
The system above features a gross weigh scale, equipped with belt feeder; bag sealer; and bag-transport conveyor. Above photo shows equipment in mild steel construction, but also available in 304 stainless.
MANUAL BAG STACKING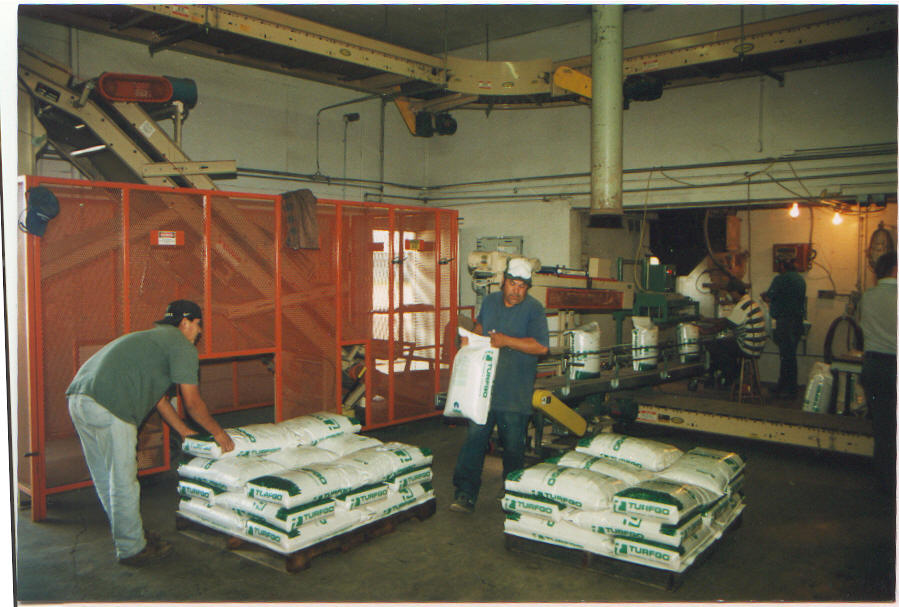 With only some 8-10 bags/minute coming off manual bagging system, operators generally can stack filled bags themselves; however, this method does open possibility for operator work place injuries!

SEMI-AUTOMATIC STRETCH WRAPPER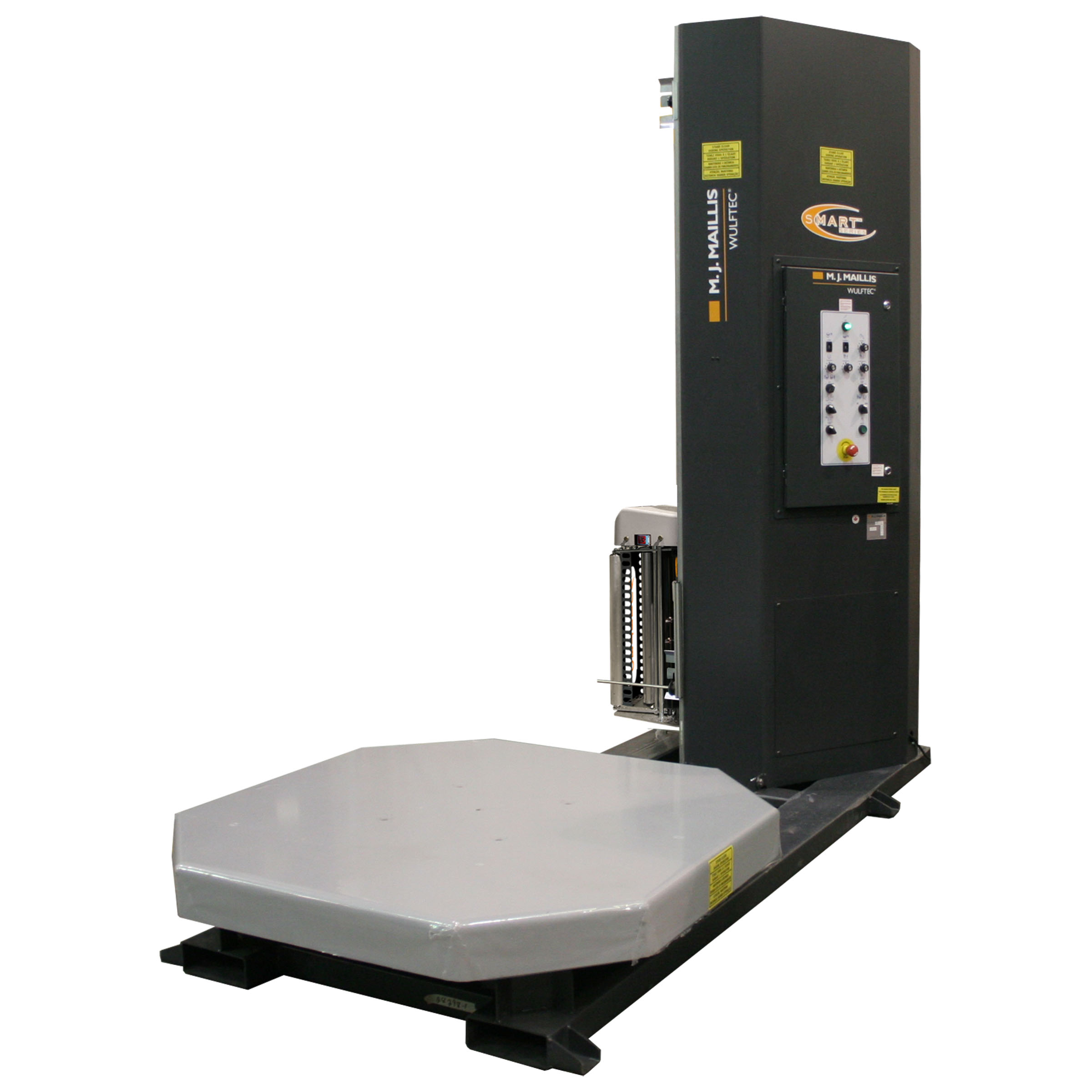 Pallet loads can be prepared for storage and shipment with either semi, or fully automatic (turntable or overhead model) stretch wrapping systems.


AUTOMATIC STACKING SYSTEM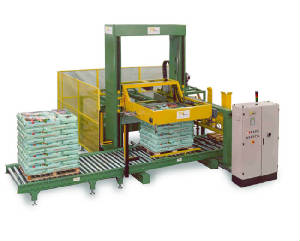 Ideally, fertilizer bags (25-50 pounds) should be stacked by an electro-mechanical palletizer - either semi-automatic (requiring one operator), or fully automatic - which can be designed to handle 20-25+ bags/minute. This system would especially be beneficial when automatic bagging system, such as FF&S above, is in use.