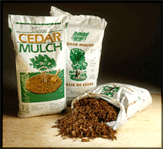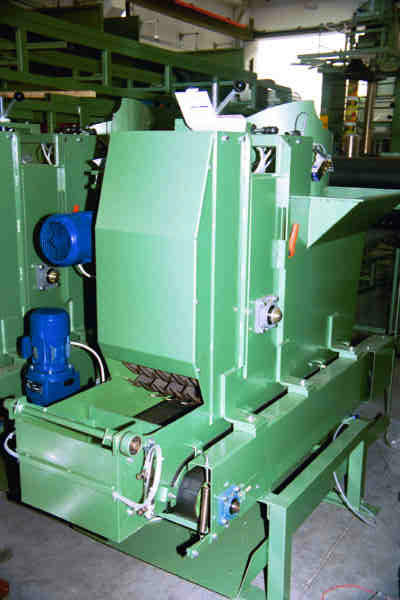 The B&C DNSTAR Model 2 or 3 (photo @ right) is what really makes this system work! This unique device receives product from the outside, bulk feeding supply and then via reverse - ocillating tines, "combs" the mulch to deliver a steady stream of product through the forming tube into formed bag below in the VFF&S. For more difficult-flowing products, like cedar mulch, DNSTAR 3, a double doser, is recommended.

The DNSTAR cycles can be adjusted for filling 10-100 liter bags accurately via a control device on the side of the machine, which is timed with the sequencing of film through the VFF&S.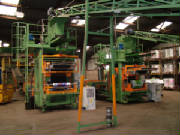 B&C Model CV-3080 or CV-3125
The Model CV-3080 can be equipped with a bag-settling device, top & bottom gusset device, even a vertical compresion ram for more difficult products (see "Contact Page"), and unique poly film sealing, which is effected via a thermostatically-controlled, hydraulic impulse device with a complimentary refrigerating station and compressed air to cool the sealing jaws.
A motorized film unwinding device uniquely, automatically centers the film supply roll, and supplemental forming tubes are automatically indexed and locked into place when quick bag size change-overs are needed.

The system is operated via an easy-to-operate, color touch screen, Omron PLC with 44 different working programs and 16 alarms with fault-finding.


For additional information about an integrated bag palletizing and wrapping system to compliment the B&C VFF&S, click on the photo above. *Don't forget to "Contact Us" (top left corner)!